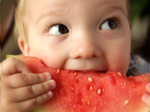 Eat Fit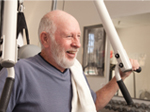 Be Fit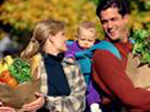 Shop Sensibly
Thank you for visiting Linda Arpino & Associates and the Life Focus Nutrition Centers, offering nutrition and wellness services for individuals and groups of all ages.
New Eat Fit, Be Fit™ Family Weight Management Program! Designed to address help children and teens manage their weight.
Our expert team of registered dietitians (RDs), certified diabetes educators, certified dietitians and nutritionists specialize in children, teens, and adults for weight management, vegetarian and sports nutrition, and medical conditions such as obesity, cancer, diabetes and high cholesterol.
We can help you achieve your goals in a holistic, non-judgmental approach.
Life Focus Nutrition Centers
Spring 2013
Linda Arpino completed her fellowship in Leadership In Education of Neurological Disorders and is now offering nutritional guidance to children and adults with developmental disorders such as ASD, ADD and Downs Syndrome.
The center offers a wide array of services including individual and group counseling in our office, at worksites and in homes.
For educators in schools, we provide presentations, workshops, and consultation to students, teachers, parent teacher associations (PTA) meetings and wellness committees to make healthy eating and lifestyle habits a priority.
Our new site in Port Chester also offers massage therapy and personal training!
For corporations and organizations, worksite nutrition counseling, executive nutrition and lifestyle management programs, benefits department consulting for covered nutrition benefits, seminars, individual employee lunch and learn programs, group weight loss programs. Stress management, eating and healthy lifestyle habits are included.

For television, radio, food network programs and print, Linda Arpino is available to speak on hot nutrition topics such as weight management, provide lively talks on nutrition issues such as sustainable living, and creative, economical tips on healthy cooking with demonstrations on preparing recipes from her book,
Eat Fit, Be Fit
.