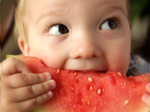 Eat Fit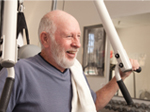 Be Fit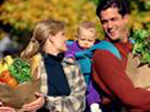 Shop Sensibly
Thank you for visiting Linda Arpino & Associates, offering nutrition and wellness services for individuals and groups of all ages.
Ask about our Eat Fit, Be Fit™ Family Weight Management Program designed to help children and teens manage their weight.
Learn why good nutrition starts before birth for your child. Learn how your exposure to pesticides, food dyes, and food packaging all impact your health. We can help you design both your future and your child's future now!
We can help you achieve your health goals in a holistic, non-judgmental approach. Self-empowerment is our focus.
Linda Arpino is a registered dietitian nutritionist (RDN), and has become recognized as a pediatric and adolescent expert serving on numerous national committees on weight management and healthy children. She is also an expert on vegetarian or plant-based diets, sports nutrition, and medical conditions such as obesity, cancer, diabetes and high cholesterol.
Linda Arpino & Associates, Inc. and the Life Focus Nutrition Program
Linda provides innovative, practical nutrition intervention services that have helped thousands of individuals at her office, at worksites, corporate settings, schools and in homes.
Check out our services: